Family Business Celebrates 75th Aniversary
(Extract from Article in Midland Business Magazine June 2000)
The immediate reaction of the Road Haulage Association to Gordon Brown's spring Budget one of 'cautious optimism'. There is still a long way to go before road hauliers in the UK can operate on equal terms with their European and Southern Irish counterparts.
There are some things the British Haulage industry can be very proud of however, and that is the people behind the company, who work tirelessly to ensure that their businesses remain competitive and continue to offer the quality of service, which Britain leads the world by.
J P Smith & Sons in one such company, and this year celebrates 75 years in business.
The company was started just after the First World War by Robert's grandfather serving the local estate at Berwick Wharf, Uffington. Since then, the firm has developed specialist transport services moving roof trusses and developing a fleet of vehicles with lorry cranes to cope with a wide range of lifting operations.
Personal praise from their customers is not something new for J P Smith, who pride themselves on the unrivalled level of service it provides.
Based in Wem, Shropshire, the company is currently in the process of developing their extensive site, which it moved to in 1997. They have already invested significant funding into creating additional storage capacity, with plans already laid down for further modifications.
Transport is the vital link between you and your customer, so there is an ever-present need to choose the right company. Posed with this concern many businesses have turned to J P Smith who operate 10 vehicles nationwide. The Shropshire based firm prides itself on a swift response to all orders and has build up an extensive professional attitude towards customer requirements.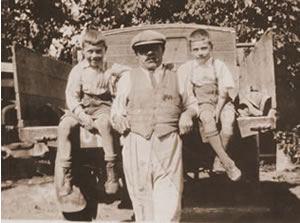 1938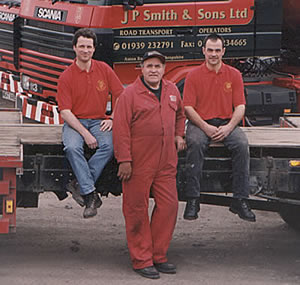 2001